GlassFish v3 is done – with a sweet touch.
So, GlassFish v3 is out the door, and I just got a nice little note from the dev-tracker on Java.net. This is only a fraction of the issues I've filed, but the rest are on the JSF-SPEC tracker, so they wouldn't show up here. Still, nice touch!
Dear lincolnbaxter, We've just released GlassFish v3 final, a full Java EE 6 open source application server which includes JSF/Mojarra 2.0.2. We'd like to thank you for your contribution with the following JavaServer Faces bug report(s) which were fixed and integrated in this release :
[1043] – Cannot Unit Test Classes extending UIComponentBase
[1289] – UINamingContainer not Serializable
[1339] – Ajax updates cause SelectOneMenus in re-rendered areas to lose all values
[1360] – BeanValidator cannot resolve composite component values- validation never occurs
[1396] – f:viewParam tag is missing name attribute in PDL docs
GlassFish v3 is available for download from : http://glassfish.org We greatly appreciate your contribution as it helped us make GlassFish and Mojarra better for you as well as for other users. We're looking forward to receiving more feedback from you in the future. thank you very much, –The GlassFish and Mojarra teams
Now that's a nice touch – if only the issue numbers were links, which I added for your benefit 🙂 But hey, cost benefit analysis says they did a great job. Thank
you
, GlassFish Team!
---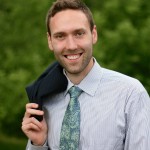 About the author:
Lincoln Baxter, III is the Chief Editor of Red Hat Developers, and has worked extensively on JBoss open-source projects; most notably as creator & project lead of JBoss Forge, author of Errai UI, and Project Lead of JBoss Windup. This content represents his personal opinions, not those of his employer.
He is a founder of OCPsoft, the author of PrettyFaces and Rewrite, the leading URL-rewriting extensions for Servlet, Java EE, and Java web frameworks; he is also the author of PrettyTime, social-style date and timestamp formatting for Java. When he is not swimming, running, or playing competitive Magic: The Gathering, Lincoln is focused on promoting open-source software and making technology more accessible for everyone.
Posted in OpenSource