2013 Holiday technology recap and predictions

Happy holidays, I hope everyone is relaxing and having a great time with their families and loved ones. To help see out the last year, and ring in the new one, I've prepared a (hopefully relaxing) article on some trends we've seen in 2012, and what that could mean for us in the next year and years to come. So if you want to take a break from the holiday din, then head over to JAXEnter and check out my article. The technologies I discuss are Rewrite, OCPsoft's own, and Errai, by Red Hat.
Be safe, and I'll see you all in the new year, ~Lincoln
---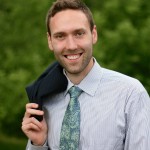 About the author:
Lincoln Baxter, III is the Chief Editor of Red Hat Developers, and has worked extensively on JBoss open-source projects; most notably as creator & project lead of JBoss Forge, author of Errai UI, and Project Lead of JBoss Windup. This content represents his personal opinions, not those of his employer.
He is a founder of OCPsoft, the author of PrettyFaces and Rewrite, the leading URL-rewriting extensions for Servlet, Java EE, and Java web frameworks; he is also the author of PrettyTime, social-style date and timestamp formatting for Java. When he is not swimming, running, or playing competitive Magic: The Gathering, Lincoln is focused on promoting open-source software and making technology more accessible for everyone.
Posted in OpenSource