JSFSummit 2009: PrettyFaces makes an Appearance
PrettyFaces went on the road and presented at JSFSummit 2009 (Dec 1st – 5th, Orlando, FL,) and for those of you who missed it, here are the slides. The presentation wasn't recorded, but the slides alone are a good read. If you are interested in JavaServer Faces, Url Rewriting, or SEO and best practices, this presentation is for you!
All of the feedback was outstanding, from "Most interesting presentation," to "Best, most entertaining presentation" – and I should sure hope so. There was a little surprise that everyone seemed to enjoy – read carefully and you'll find it. (Hint, it's on page 22.)
Below is a photo taken by one of the attendees – the only proof that the talk actually happened, aside from this. In any case, keep your eyes on PrettyFaces for some cool new features in the next releases – work is still going strong.
Lincoln Baxter, III presents PrettyFaces at JSFSummit2009
---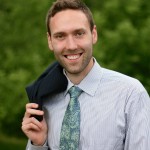 About the author:
Lincoln Baxter, III is the Chief Editor of Red Hat Developers, and has worked extensively on JBoss open-source projects; most notably as creator & project lead of JBoss Forge, author of Errai UI, and Project Lead of JBoss Windup. This content represents his personal opinions, not those of his employer.
He is a founder of OCPsoft, the author of PrettyFaces and Rewrite, the leading URL-rewriting extensions for Servlet, Java EE, and Java web frameworks; he is also the author of PrettyTime, social-style date and timestamp formatting for Java. When he is not swimming, running, or playing competitive Magic: The Gathering, Lincoln is focused on promoting open-source software and making technology more accessible for everyone.
Posted in PrettyFaces