[video] GWT and Errai UI Quickstart
I wish I had a magic GWT + Errai quickstart tutorial for you. But in fact, I do! Check out this video, and the tutorial below, to start your adventure with client side HTML5 templating in GWT!
Get started
Check out this code using
GIT
:
https://github.com/lincolnthree/errai-ui-demo
To build and deploy, simply cd errai-ui-demo and run mvn clean install. The resulting artifact will be in the target directory, and you can deploy this directly to JBoss AS 7.1.
Import into IDE and delploy
To work on the project in an IDE, I would recommend Eclipse with JBoss Tools (available in the
eclipse marketplace
,) or JBoss Developer Studio 5. The first thing you will need to do is import the project, then you will still need to run
mvn clean install
if you have not done so already – this builds the initial GWT javascript payload for Eclipse to push out with the exploded deployment, then deploy it to JBoss AS 7.1 and start the server. Once it is there, you can return to the command line and type,
mvn gwt:run
, which will launch GWT dev-mode.
Run Dev-mode
Once dev-mode comes online, you can access the application at
http://localhost:8080/errai-ui-demo/?gwt.codesvr=127.0.0.1:9997
Hack on the code
You can make modifications to *.client packages and sub-packages while the server is running, and refresh the page to see your changes.
Additional documentation about Errai and Errai UI is available here: https://docs.jboss.org/author/display/ERRAI/Errai+UI
---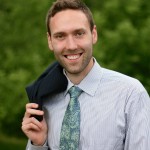 About the author:
Lincoln Baxter, III is the Chief Editor of Red Hat Developers, and has worked extensively on JBoss open-source projects; most notably as creator & project lead of JBoss Forge, author of Errai UI, and Project Lead of JBoss Windup. This content represents his personal opinions, not those of his employer.
He is a founder of OCPsoft, the author of PrettyFaces and Rewrite, the leading URL-rewriting extensions for Servlet, Java EE, and Java web frameworks; he is also the author of PrettyTime, social-style date and timestamp formatting for Java. When he is not swimming, running, or playing competitive Magic: The Gathering, Lincoln is focused on promoting open-source software and making technology more accessible for everyone.
Posted in JBoss