Rewrite – Servlet Toolkit and Java URL-rewriting library featured on MasterTheBoss.com
Just in case you would like to see a little tutorial of using [[Rewrite]], our friends over at mastertheboss.com have written up a quick tutorial explaining how to use Rewrite and get started using CDN relocation to save server bandwidth. Be sure to check out the tutorial to see some very interesting use-cases that can be solved simply with Rewrite.
Rewrite is a URL-rewriting and Servlet application framework intended to simplify tasks such as inbound request redirection, url-mapping, and outbound response modification. It provides a simple configuration API and annotation framework that makes customizing your Servlet applications simple.
---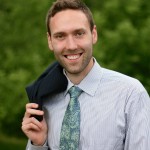 About the author:
Lincoln Baxter, III is the Chief Editor of Red Hat Developers, and has worked extensively on JBoss open-source projects; most notably as creator & project lead of JBoss Forge, author of Errai UI, and Project Lead of JBoss Windup. This content represents his personal opinions, not those of his employer.
He is a founder of OCPsoft, the author of PrettyFaces and Rewrite, the leading URL-rewriting extensions for Servlet, Java EE, and Java web frameworks; he is also the author of PrettyTime, social-style date and timestamp formatting for Java. When he is not swimming, running, or playing competitive Magic: The Gathering, Lincoln is focused on promoting open-source software and making technology more accessible for everyone.
Posted in Announcement