So, a little while ago I was attempting to use JSF's Facelets <ui:repeat> tag, as a replacement for <h:dataTable>, but difficulty came when I needed to process actions on individual records of each row. <ui:repeat> allows iteration over a List of Array[] of items, but it does not provide a method of discovering the "selected" or "actioned" row; there's no way to discover the row the user is interacting with. Or is there?
---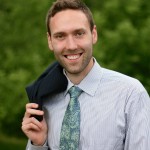 About the author:
Lincoln Baxter, III is the Chief Editor of Red Hat Developers, and has worked extensively on JBoss open-source projects; most notably as creator & project lead of JBoss Forge, author of Errai UI, and Project Lead of JBoss Windup. This content represents his personal opinions, not those of his employer.
He is a founder of OCPsoft, the author of PrettyFaces and Rewrite, the leading URL-rewriting extensions for Servlet, Java EE, and Java web frameworks; he is also the author of PrettyTime, social-style date and timestamp formatting for Java. When he is not swimming, running, or playing competitive Magic: The Gathering, Lincoln is focused on promoting open-source software and making technology more accessible for everyone.