What makes Pretty URLs in JSF so hard, and so slow?
Speed up development, reduce bandwidth, enhance user experience. This article gives a brief overview of JSF navigation, some of the problems, and potentially how to solve them by enabling bookmarkable, pretty URLs. Put simply… in my view, out of the box, JSF is a web framework designed for web-
applications
, not designed for web-
sites. PrettyFaces addresses most of these issues.
Target audience for this article:
The reader is familiar with JSF navigation.
The reader is attempting to create a JSF app with bookmarkable "pretty" URLs. E.g.: …/mysite/archives/2008/11/11/
The reader is familiar with HTTP request/response at a basic level.
---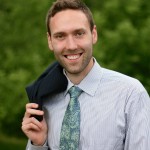 About the author:
Lincoln Baxter, III is the Chief Editor of Red Hat Developers, and has worked extensively on JBoss open-source projects; most notably as creator & project lead of JBoss Forge, author of Errai UI, and Project Lead of JBoss Windup. This content represents his personal opinions, not those of his employer.
He is a founder of OCPsoft, the author of PrettyFaces and Rewrite, the leading URL-rewriting extensions for Servlet, Java EE, and Java web frameworks; he is also the author of PrettyTime, social-style date and timestamp formatting for Java. When he is not swimming, running, or playing competitive Magic: The Gathering, Lincoln is focused on promoting open-source software and making technology more accessible for everyone.