"The community was speaking, but until recently, nobody was listening."
A lot has changed since May 15, 2001, when the first ballot review of the JSF 1.0 framework was just beginning. To this day, Sun's flagship web-application framwork has been an uncompromising box of tricks and gotchas, with little community adoption. This has been mostly due to its relatively developer-unfriendly nature; however, the second phase is coming, and with JSF2.0 peeking out from the edge of its nest, a new life is beginning to show.
---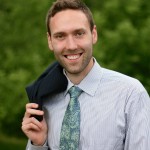 About the author:
Lincoln Baxter, III is the Chief Editor of Red Hat Developers, and has worked extensively on JBoss open-source projects; most notably as creator & project lead of JBoss Forge, author of Errai UI, and Project Lead of JBoss Windup. This content represents his personal opinions, not those of his employer.
He is a founder of OCPsoft, the author of PrettyFaces and Rewrite, the leading URL-rewriting extensions for Servlet, Java EE, and Java web frameworks; he is also the author of PrettyTime, social-style date and timestamp formatting for Java. When he is not swimming, running, or playing competitive Magic: The Gathering, Lincoln is focused on promoting open-source software and making technology more accessible for everyone.