Announcing – PrettyFaces 2.0.4: URL Rewriting for JSF 2.0
We are proud to introduce version the 2.0.4 series of PrettyFaces:
Add PrettyFaces to an existing JSF2 application less than 5 minutes:
Non-invasive! – never change your application internals, simply lay PrettyFaces on to an existing application.
Zero configuration* in a Servlet 3.0 environment – PrettyFaces core classes are automatically registered with the servlet container and JavaServer Faces. (No need to modify web.xml!)
Rapid development via automatic configuration reloading (when java.faces.PROJECT_STAGE = Development)
Custom Inbound/outbound URL rewriting rules – with built in support for canonicalization such as appending or removing trailing slashes, lowercasing, custom rewrites, and more.
Enhanced SEO and Rewriting support – including the ability to choose 301, 302, or internal redirects.
Outbound URL mapping rewriting – removes the need for <pretty:link> now <h:link> can be used to generate pretty, SEO-friendly URLs.
Named pattern / path-parameters – for integration with JSF2 and non-JSF applications – not all applications support EL, but they all understand ServletRequest.getParameter(…)
Maven Dependency
<dependency

>


	<groupId

>

com.ocpsoft</groupId

>


	<artifactId

>

ocpsoft-pretty-faces</artifactId

>


	<version

>

2.0.4</version

>


</dependency

>
---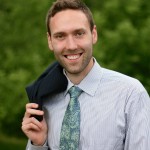 About the author:
Lincoln Baxter, III is the Chief Editor of Red Hat Developers, and has worked extensively on JBoss open-source projects; most notably as creator & project lead of JBoss Forge, author of Errai UI, and Project Lead of JBoss Windup. This content represents his personal opinions, not those of his employer.
He is a founder of OCPsoft, the author of PrettyFaces and Rewrite, the leading URL-rewriting extensions for Servlet, Java EE, and Java web frameworks; he is also the author of PrettyTime, social-style date and timestamp formatting for Java. When he is not swimming, running, or playing competitive Magic: The Gathering, Lincoln is focused on promoting open-source software and making technology more accessible for everyone.
Posted in Releases