[announcement] Guide to translate PrettyTime to your native language

If you've ever looked for social-style date formatting for Java, to create timestamps like, "2 minutes from now" or "3 months ago," [[PrettyTime]] is probably the tool you've ended up with, and as you might know, it supports over 25 languages and dialects – a great number to be sure. But what happens when you come across one of the over 4500 living languages that are not supported?
Well, then it's time to do some translation, and in order to help you manage this task, we've created a guide to help you get through as quickly and easily as possible. When you're done, you might even want to submit your translation back to us so that everyone else can benefit from your hard work. The guide covers this, too. It takes only a minute or so to read the guide and get started! Let us know how you do.
---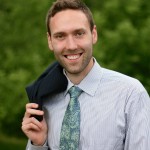 About the author:
Lincoln Baxter, III is the Chief Editor of Red Hat Developers, and has worked extensively on JBoss open-source projects; most notably as creator & project lead of JBoss Forge, author of Errai UI, and Project Lead of JBoss Windup. This content represents his personal opinions, not those of his employer.
He is a founder of OCPsoft, the author of PrettyFaces and Rewrite, the leading URL-rewriting extensions for Servlet, Java EE, and Java web frameworks; he is also the author of PrettyTime, social-style date and timestamp formatting for Java. When he is not swimming, running, or playing competitive Magic: The Gathering, Lincoln is focused on promoting open-source software and making technology more accessible for everyone.
Posted in OpenSource, PrettyTime