PrettyTime 3.2.7.Final Released (Social-style time formatting for Java)
Happy Holidays!
I am proud to announce the immediate availability of
OCPsoft PrettyTime 3.2.7.Final
, the open-source social-style time formatting library for Java.
PrettyTime allows you to create human-readable timestamps such as "3 minutes ago" or "just now", and is used in other open-source tools such as JBoss Tools, and JBoss Developer Studio.
Release Notes:
This release contains new translations for Turkamen (tk-TM) and translation spelling/grammar revisions for several other language bundles. Additionally, we have resolved an issue with precise time calculations that caused PrettyTime to print multiple instances of the same time unit when using custom time-unit configurations.
Enjoy, and happy holidays,
Lincoln and the OCPsoft team.
---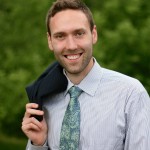 About the author:
Lincoln Baxter, III is the Chief Editor of Red Hat Developers, and has worked extensively on JBoss open-source projects; most notably as creator & project lead of JBoss Forge, author of Errai UI, and Project Lead of JBoss Windup. This content represents his personal opinions, not those of his employer.
He is a founder of OCPsoft, the author of PrettyFaces and Rewrite, the leading URL-rewriting extensions for Servlet, Java EE, and Java web frameworks; he is also the author of PrettyTime, social-style date and timestamp formatting for Java. When he is not swimming, running, or playing competitive Magic: The Gathering, Lincoln is focused on promoting open-source software and making technology more accessible for everyone.
Posted in Announcement, Java, JBoss, OCPSoft, PrettyTime