Several years ago I wrote a tutorial about using Acegi/Spring Security with JavaServer Faces (JSF) to create a simple authentication / Login page; however, times have changed and Java EE is back in action. I would no longer consider Spring a "requirement" when building a Java EE application. More specifically, if you are using the core Contexts and Dependency Injection (CDI) framework that serves as the backbone for the entire Java EE framework, Spring Security becomes less attractive (because it's not compatible without using Spring itself, and Spring is a replacement for CDI).
This article will explore how to create a JSF login backed by the standards-compliant CDI framework (that is included with Java EE), and the PicketLink security framework (an open-source project from JBoss). Examples for this article were sourced from the very comprehensive, and quite understandable quick-start application from the PicketLink project itself.
---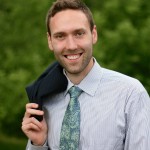 About the author:
Lincoln Baxter, III is the Chief Editor of Red Hat Developers, and has worked extensively on JBoss open-source projects; most notably as creator & project lead of JBoss Forge, author of Errai UI, and Project Lead of JBoss Windup. This content represents his personal opinions, not those of his employer.
He is a founder of OCPsoft, the author of PrettyFaces and Rewrite, the leading URL-rewriting extensions for Servlet, Java EE, and Java web frameworks; he is also the author of PrettyTime, social-style date and timestamp formatting for Java. When he is not swimming, running, or playing competitive Magic: The Gathering, Lincoln is focused on promoting open-source software and making technology more accessible for everyone.