Getting started with Hibernate and JPA (Java Persistence API) can be tricky, but this step-by-step tutorial explains exactly what needs to be done to set up your application to use this technology. This chapter covers very basic mapping and persistence.
When we are finished with this tutorial, we will have a standalone Java SE application with database connectivity. This article is part of a series:
Guide to Hibernate Annotations
.
---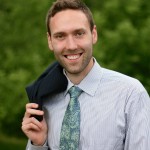 About the author:
Lincoln Baxter, III is the Chief Editor of Red Hat Developers, and has worked extensively on JBoss open-source projects; most notably as creator & project lead of JBoss Forge, author of Errai UI, and Project Lead of JBoss Windup. This content represents his personal opinions, not those of his employer.
He is a founder of OCPsoft, the author of PrettyFaces and Rewrite, the leading URL-rewriting extensions for Servlet, Java EE, and Java web frameworks; he is also the author of PrettyTime, social-style date and timestamp formatting for Java. When he is not swimming, running, or playing competitive Magic: The Gathering, Lincoln is focused on promoting open-source software and making technology more accessible for everyone.